About Brighton Consort
Brighton Consort presents four or five concerts a year in Brighton and the surrounding area.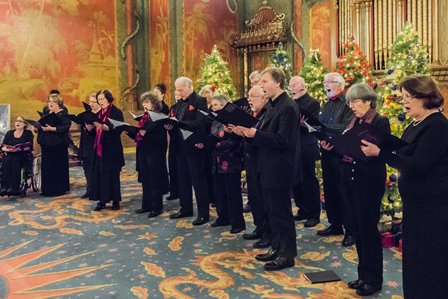 We rehearse on Wednesday evenings (7.30-10pm) at St George's Church, Kemptown. Rehearsals take place throughout the year (with a break during late July and August). In addition we help to further knowledge of renaissance and early baroque music by running occasional workshops, which are led by some of the U.K.'s greatest experts on the repertoire.
Entry for new Members involves first getting in touch with us on info@brightonconsort.org.uk. Our Musical Director, Greg Skidmore, will get in touch with you to discuss your choral experience and tell you a little bit more about the choir and what we're looking for. We'll then invite you to one of our rehearsals and discuss whether you'd like to join on a permanent basis. Prospective singers should have a good voice that will blend well with the ensemble, reasonable sight reading skills and be willing to put in work on the music between rehearsals.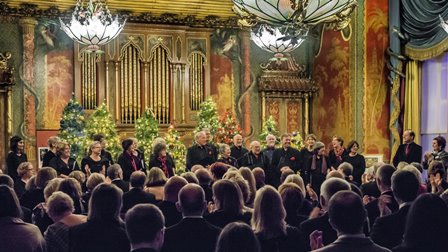 The current annual subscription fee is £140, which includes the cost of most of the music. The subscription can be paid in instalments and may be reduced for those with real financial hardship. There is a special rate for students of £20 per term (£60 per annum).
Currently, Brighton Consort is rehearsing in the large nave of St George's. The Covid situation is kept under review, although at the moment there are no restrictions in place for choral singing.
History of Brighton Consort
Brighton Consort was founded by Daphne Elston in 1971 (50 years ago in 2021!) and for many years has been well known for its ambitious exploration of the rich repertoire of renaissance and early baroque music from Europe and the New World. Past programmes have featured music from England, the Low Countries, Italy, France, Spain, Portugal and Mexico.
Sadly, we announce the recent death of our founder Daphne Elston (1932-2022).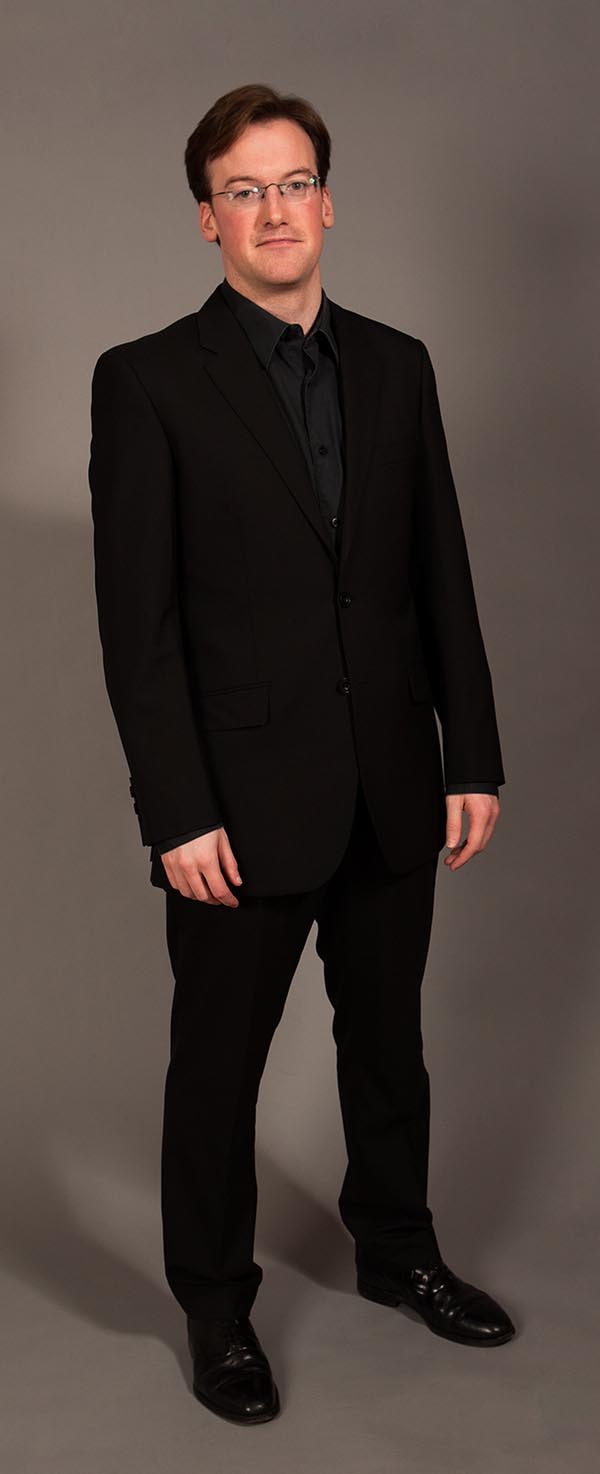 From 1998 to 2010, Deborah Roberts directed the group and introduced audiences to a lot of new repertoire. Under her guidance the choir performed several times in the Brighton Early Music Festival (BREMF), and several of the choir's Members are also heavily involved in the running of that festival.
Katie Thomas took over the role of Musical Director of Brighton Consort in 2010 and under her leadership the choir presented a wide range of concert projects that continued to explore the 16th and 17th century a cappella repertoire, as well as works by 20th and 21st century composers such as Poulenc, Lauridsen and Stravinsky. The choir celebrated its 40th anniversary season in 2012 with a performance of the glorious Duruflé Requiem, alongside motets by Josquin.
In September 2016 James Dixon became Brighton Consort's Musical Director. Our programmes under James' guidance have included collaborations with several professional performers such as Ensemble Reza, the Paul Nieman Brass Ensemble, Gwendolen Martin and Jamie Akers, Nick Houghton and Thomas Allery. We have also collaborated with The New Sussex Singers (dir. Sebastian Charlesworth) and the Lewes Singers (dir. Nicholas Houghton), as well as local wind and viol consorts. We have performed in Christmas events at the Brighton Royal Pavilion and have participated in a concert in the Voices of London Festival.
Greg Skidmore became Brighton Consort's Musical Director in August 2021. We presented our first concert with him in February 2022, and then "The Lord's Song in a Strange Land" in June 2022. Future plans include a concert in November 2022 and an Christmas concert in December.